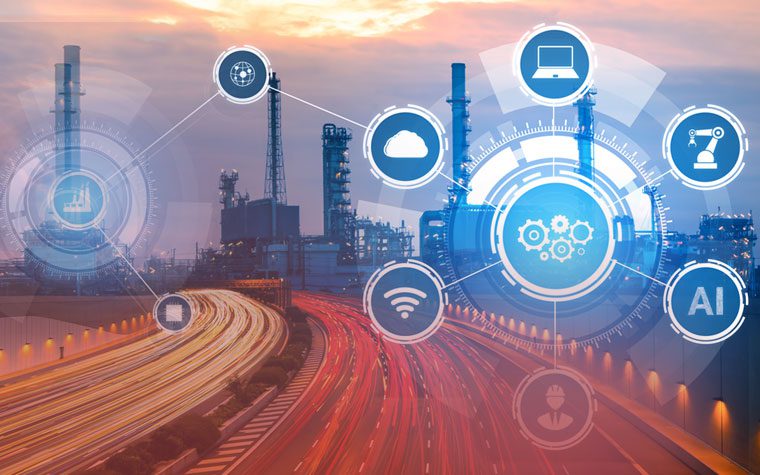 4 Reasons why Oil & Gas Companies are Accelerating Digitization in Operations
Oil & Gas companies are all set for a radical transformation across their entire value chain. The implementation of digitized data-driven solutions and future-ready technologies (e.g., enterprise cloud computing, blockchain-based data exchange and drones) are sure to boost performance, reduce costs and multiply efficiency manifold. Moreover, digitized processes are sure to reduce carbon emissions and help companies reach carbon neutrality, thereby taking a step closer to realizing sustainable development goals.
Check out the top 4 reasons why Oil & Gas companies are championing the cause and increasingly adopting digitization in operations.
1. Automation & Optimization
Digitization allows for the automation of manual tasks and processes, reducing errors and increasing efficiency in Oil & Gas companies. It also enables the optimization of operations through real-time IoT-based equipment maintenance, monitoring, data analysis and decision-making. Moreover, by using AI-enabled automation solutions, Oil and Gas companies can accelerate planning and design phases of their projects, besides making the most of accurate scheduling and forecasting.
Autonomous plants are truly a promising solution for the future that can link data, technology, and advanced visualizations with operations, to ensure an integrated engineering ecosystem where assets can learn from historical data, derived insights and subsequent actions taken.
2. Cost-efficiency
By reducing manual intervention and increasing efficiency, digitization leads to significant cost reductions in Oil & Gas company operations. According to a 2019 report, digitization of downstream process led to an 8% reduction in operating costs, besides a 6% rise in throughput and 4% increase in plant efficiency. For companies to make the most of digitizing their operations in terms of cost and operational efficiency, they need to prioritize digitization efforts by linking them with the most high-value functions, such as engineering and detailed design, engineering processes related to operations and maintenance, procurement, logistics, transportation and distribution, etc. It extends to connecting the supply chain digitally, adopting smart HSSE (health, safety, security, and environment), and build foundational capabilities in data & analytics, cybersecurity, and technology architecture.
3. Integration of Big Data for Safety
Digitization has the potential to improve safety in Oil & Gas companies by allowing for remote monitoring and control of equipment and processes, reducing the need for workers to be in potentially hazardous situations. Big Data analytics is playing a key role in the increasingly data-intensive O&G industry, for example in the exploration companies, by helping improve occupational safety, reducing drilling time, optimizing the performance of production equipment, and analyzing seismic and micro-seismic data. Similarly, Oil & Gas companies are using BIM (Building Information Modeling) with Big Data to design, visualize, construct as well as manage structures effectively and safely with 3D virtual models. Plus, data collected by drones is uploaded to a Big Data secure cloud and is being used to analyze potentially risky zones and hard-to-reach structures, thereby extending a secure means of inspection.
4. Regulatory Compliances
Oil & Gas companies working on a global scale or willing to move their off-shore units cross-border are often confounded by a series of regional and international standards and regulations (IMO and HSE regulations, for instance), which only seem to increase every year. Digitization can help Oil and Gas companies comply with various regulations and standards by providing real-time data and analysis that can help identify and address potential compliance issues.
Oil & Gas companies must find ways to adapt their businesses in the constantly evolving environment helmed by digitization, to remain competitive, profitable, and as green as possible. There is no doubt that digital transformation needs to reach each and every pocket of Oil &Gas, right from production, operation to oil field service. And to achieve this, the companies need to take the first step to digitizing their engineering processes and operations by investing in emerging tools and technologies and collaborating with the relevant skill bases.