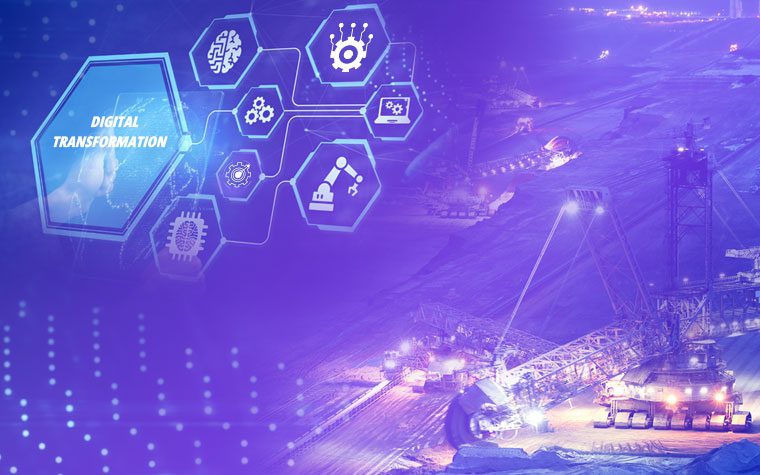 Digital Transformation in Mining: 4 Pillars of Tomorrow's Digital Mine Operations
Digitization and Automation happen to be two of the most powerful trends today that can successfully disrupt every industry. The mining industry presently stands at a pivotal moment in its history owing to the tech-led changes that could transform this sector. It is true that adoption of technology has been pretty slow over the past few decades in this industry. That said, exceeding pressures stemming from supply chain challenges, the COVID-19 pandemic, and falling commodity rates have forced stakeholders to rethink how mining operations should be executed.
Digital transformation can introduce significant reforms in the mining industry by improving profits and reducing costs by way of streamlining operations and providing greater data insights to drive strategic decisions. With the use of cutting-edge technologies like spatial data effectively, operators and engineers can get access to deeper site insights at a reduced cost and impact on the environment. We are now looking at a future where it will be possible to virtually construct and deconstruct mines and other infrastructures before even breaking ground to create a truly intelligent digital mine. In fact, in the near future and with the judicious integration of technologies in an agreeable structure, every mining operation right from exploration to smelting & refining to sales and after-market can be digitized.
Here are the top 4 digital technologies with the power to shape the digital mine of tomorrow.
Automation and Remote Operations
The biggest advantage of spearheading automation of processes in mining, robotics, and remote operation centers (ROC) is that it improves safety by miles. It does so by reducing the number of operators required in hazardous mining sites. Such ROCs can further lower OPEX (Operational Expenditures) and CAPEX (Capital Expenditures) of mining operations.
Autonomous equipment, like LHDs, hauling trucks and drillers, are finding increasing application in mining industries and this trend is here to stay. For instance, a renowned American equipment manufacturer already provided several autonomous trucks for large-scale mining operations in Brazil, Australia, Canada, and the USA.
Smart Sensors & IoT
IoT can be visualized as a network of physical devices, such as machinery, equipment, sensors, and other sources of data, wherein all the connected elements can interact with each other and exchange information in a coordinated manner. Due to rapid advancements in IoT technology, it is now possible to establish low-cost networks in mining sites. Moreover, smart sensors are becoming even smarter with technological interventions, and these tools allow the real-time capture of data across the mining operation. This data then serves multiple benefits by helping with integrated planning and control of the different units within the operation besides aiding the decision-making process.
AI & Analytics
The wide range of mining operations generates a tremendous amount of data due to the advances in IoT, digitization of processes, and real-time data capture. Through advanced analytics methods, it is possible to harness such vast expanses of data and improve operational efficiencies across the site. Predictive models can also be developed to enhance maintenance of equipment, therefore improving productivity.
AI and ML methods are also being applied for mineral prospecting. These methods can be further enhanced to optimize mining prospection and exploration activities, thus improving accuracy and speed, and lowering costs.
Digital Twin
Digital twinning encompasses the development of the digital representation of a physical operation. The same can be done in the mining sector by applying the engineering and geological information of the mining site based on sensor-generated real-time data. Once a mining site's digital twin is ready, it can be used to perform simulations and predict potential downturns or failures in the performance of an equipment. Thus, a mining digital twin can not only help improve operational planning but also help avoid unexpected interruptions in production processes and equipment maintenance optimization.
Together, the technologies explored here are paving the way for a fundamental shift in the mining sector. This paradigm shift is primarily helmed by integrating centralized and mechanized operations that optimize execution and improve decision-making. With the streamlined blend of digital transformation offerings, the future can bring a truly modern, safe, and productive mine that exceeds customer expectations in terms of mined mineral demands and meets global sustainability goals.